A Note From Pastor Steve Wheeler About Redeeming Christmas 2.0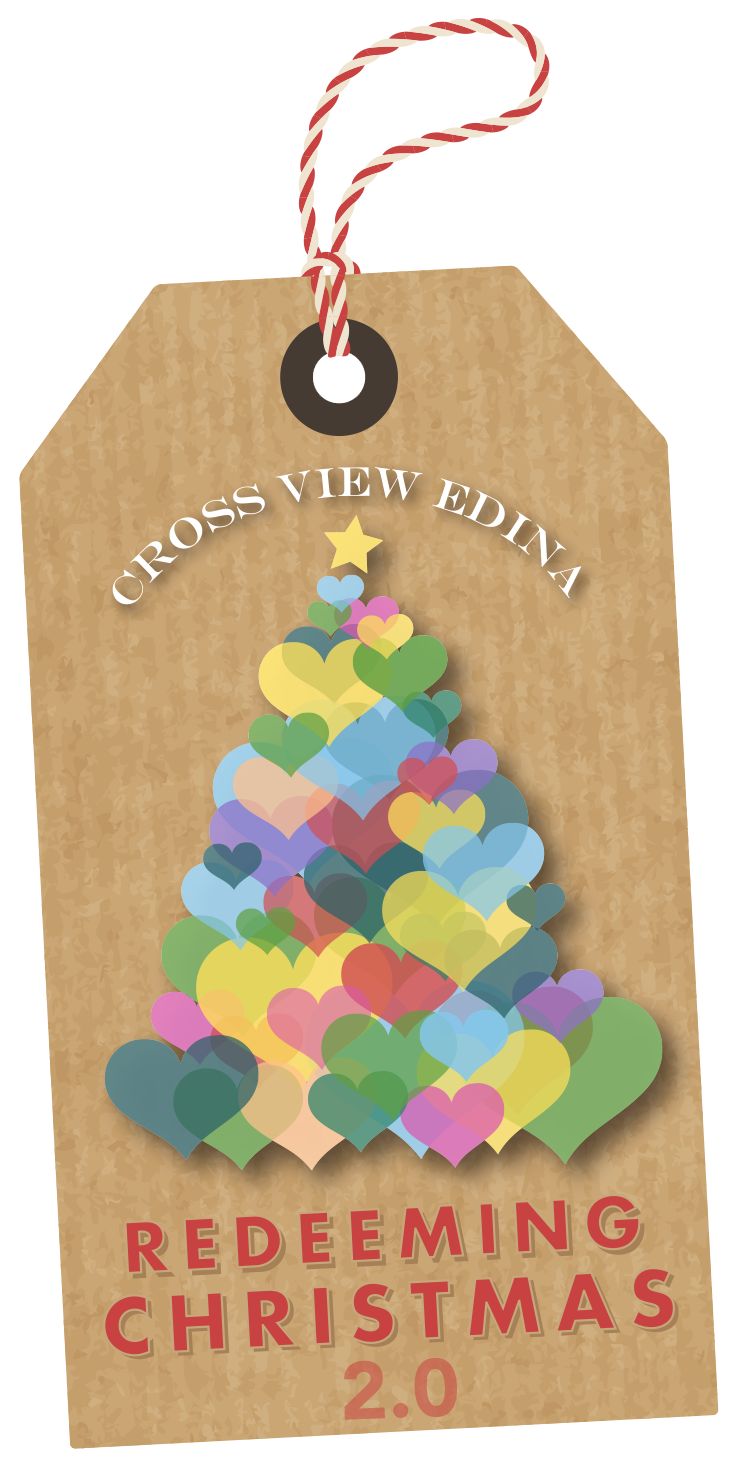 Can Christmas still change the world? The story of Christmas is a story of love, hope, redemption, and relationships. So, what happened? How did it turn into stuff, stress, and debt? Somehow, we've traded the best story in the world for the story of what's on sale. This Advent, once again, we join a global movement of people and churches resisting the cultural Christmas narrative of consumption by choosing a revolutionary Christmas through Worshiping Fully, Spending Less, Giving More, and Loving All. We seek to Redeem Christmas!
There are many in our congregation who will remember the first Redeeming Christmas in 2015. As a congregation, we agreed to scale back some of our Christmas purchases and activities to recapture the true meaning of Christmas — THE GIFT of God's love to the world in Christ. We all made some simple sacrifices during the season of Advent to make an enduring difference in the lives of our neighbors in Kenya who were in very real need. We engaged in multiple activities that empowered the furnishing of a dental clinic at Tenwek Hospital in Kenya. To this day…people served by that clinic continue to receive life-saving dental work empowered by our partnership and our enduring love gift.
Redeeming Christmas 2.0 builds on what we learned, experienced, and accomplished together by God's grace in 2015. In April of 2019, Cross View sent a team to Guatemala on an exploratory mission trip to see if we could partner with brothers and sisters in that country who were in real need of friendship and love. By the Spirit's power, we ultimately visited a small mountain village called Los Vasquez. After much prayer by our team, we moved forward in a partnership with the people and leaders of that community. Since then, Cross View has sent two more mission teams to visit and to assess how we can partner with these brothers and sisters in Christ. Over the last several years, we have worked diligently to build relationships and trust with this community. Some of the ways that we have gone about this include, but aren't limited to, leading a Vacation Bible School, serving a community love meal, providing middle school scholarships for children, providing a scholarship for a nursing student, providing Bibles for both children and adults, sponsoring an eye-glass clinic, training Bible study leaders, and contributing toward a harvest meal.
After three visits, countless conversations, much research, and fervent prayer, the greatest single need identified by the people of this community is clean and abundant water! Professional testing has revealed fecal matter in their water that causes the young and the old to continually be sick. In addition, there is very little water for the people during the dry season. Our teams have been working with our missionary in Guatemala, community leaders of Los Vasquez, water experts, contractors, and others for over a year to develop a plan to best address the water needs of Los Vasquez.
The love gift offering for Redeeming Christmas 2.0 would fund the materials and contractors needed to make this clean and abundant water project a reality. The people of Los Vasquez would provide the labor needed, under the guidance of contractors, to install it.
The current estimate to complete the first three phases of this project is $55,000. If, by God's grace, our congregation surpasses this goal, the remaining funds will be used to address other needs that have been identified in Los Vasquez. While you can donate to this project at any time, a special offering will be taken during worship on December 19th. Please use the designated envelopes or write on the memo line "Redeeming Christmas." Our gift will be a life-changing gift to the people of that community.
How can you participate? Below are some examples of ways to scale back regular Christmas activities and purchases that would allow you to save and empower our love gift to Los Vasquez:
Buy fewer and less expensive gifts
Scale down an upcoming vacation
Visit Caribou and Starbucks less in the coming month (a real sacrifice…ϑ)
Utilize last year's Christmas decorations
Use the Honor Cards that we have printed to tell others that you have given a gift in their honor towards this love gift
Remind family and friends that if they want to participate, they can give on our website
Spread the word to others that they can participate
Together, we can make this Christmas one to remember for years to come. In John 7:37 Jesus said, "If anyone is thirsty, let him come to me and drink." As we seek to Redeem Christmas this year, may God use us to "love all" through the gift of clean and abundant water! May the love that we share and the love that we receive from our brothers and sisters in Guatemala enable us together to drink deeply from the Father's greatest gift of Jesus who is the water of life!
-Pastor Steve Wheeler
A Guatemala Update From Tom Koch

In worship on December 6, Tom Koch presented an update on Cross View's efforts in Los Vasquez. For a written version of his update, click here.