Trinity First Thanksgiving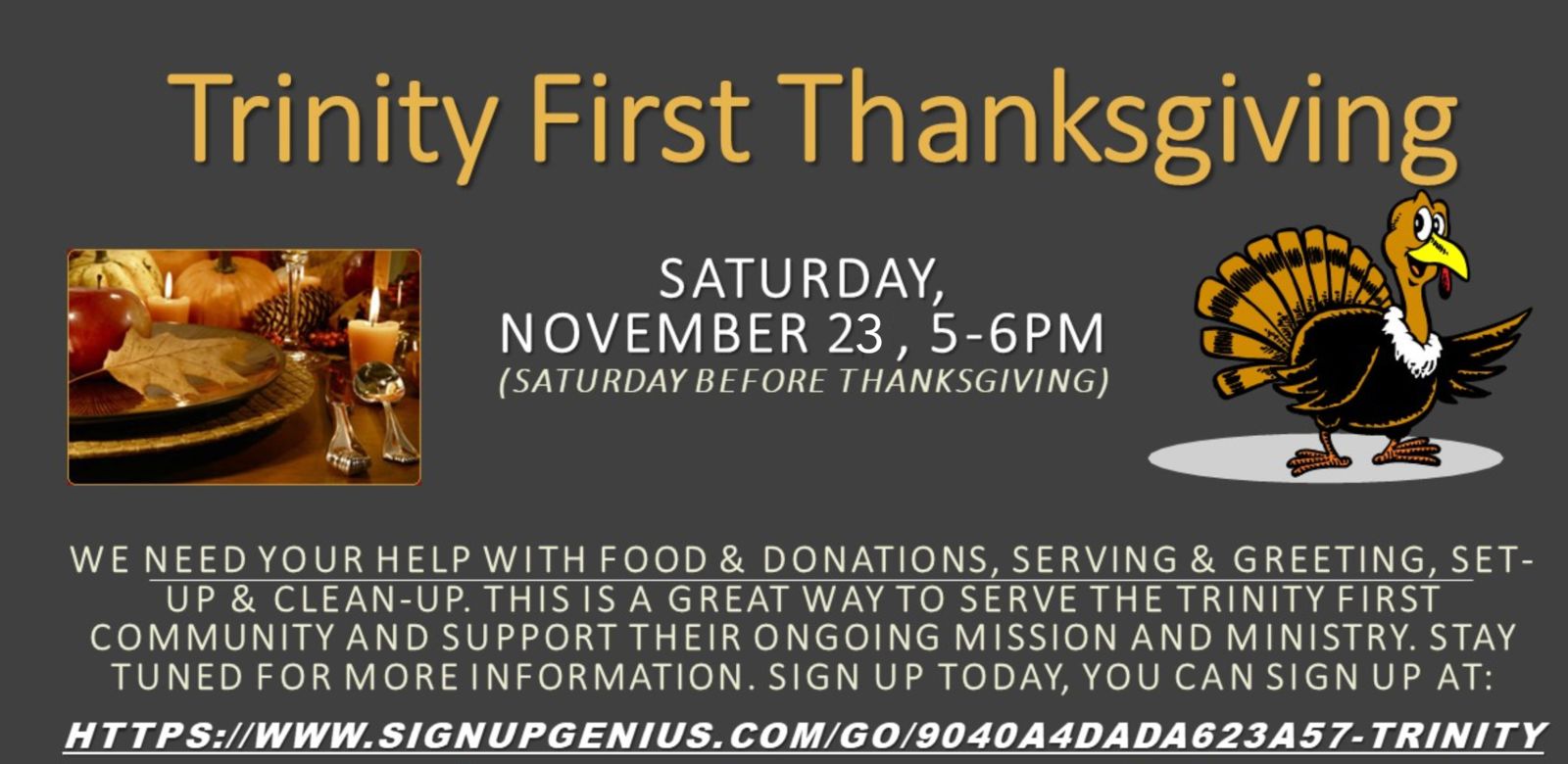 If you have any questions or need further information or assistance please email Edie McGurgan, at Egm1999@msn.com.
We actively support the work of this Trinity First School in Minneapolis, an inner-city Lutheran school, through a number of volunteer service programs. Most notably, every November, we prepare and serve a Thanksgiving meal for Trinity First school and community families. We purchase and prepare food, put together treat bags, serve the meal, and connect with the Trinity First families at the meal.