Guatemala Exploratory Mission Update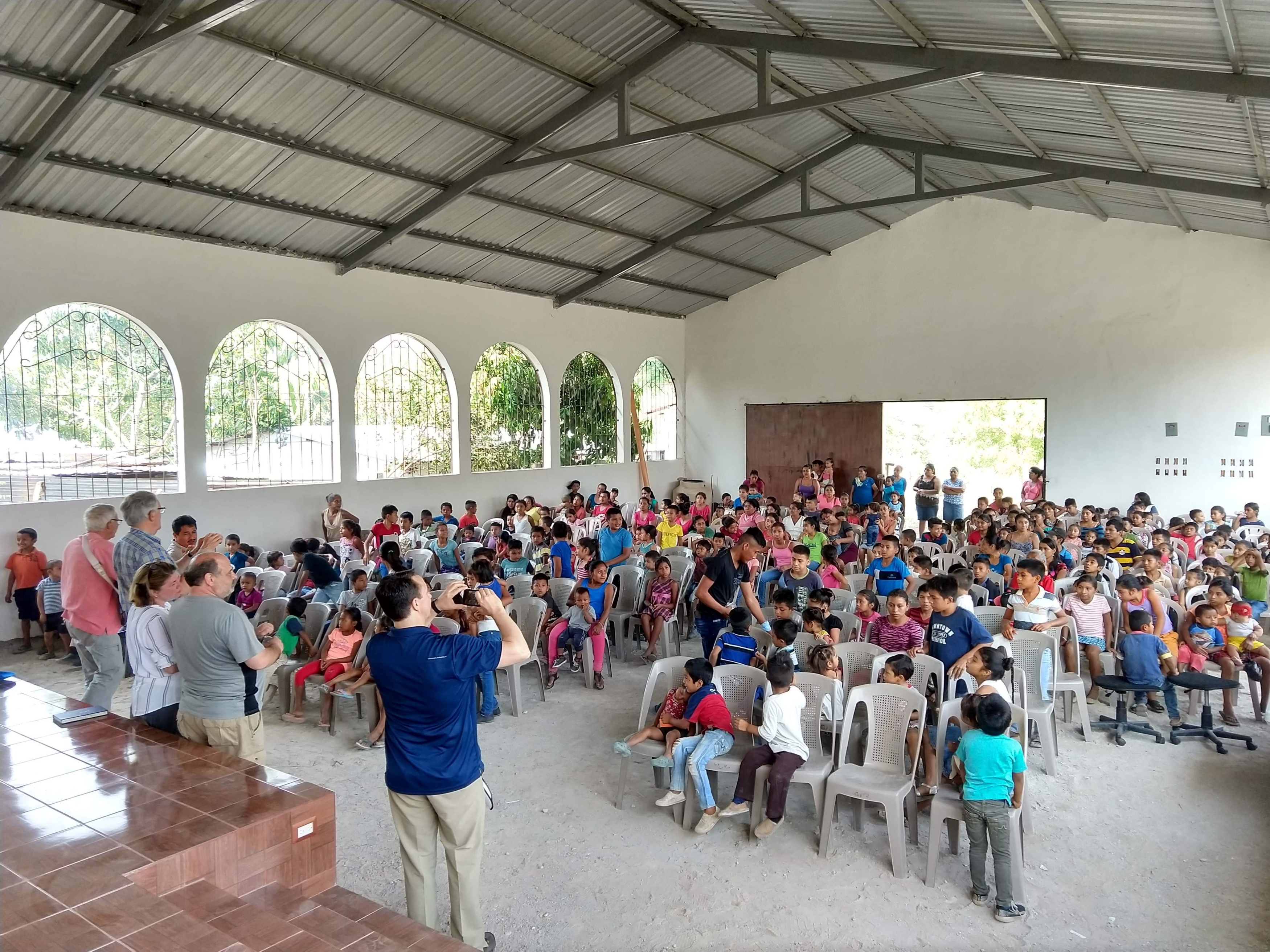 On April 24-30, Tom Koch and Pastor Steve Wheeler traveled to Guatemala on an exploratory mission trip with CALMS (Central American Lutheran Mission Society). They visited several sites that had been pre-screened in advance by CALMS missionaries. They met with local and civic leaders at those sites to find out what God was already doing in their midst and to assess whether or not Cross View might come alongside of one of them. The purpose of the trip was to find ministry opportunities that would allow Cross View members, led by the Holy Spirit, to sow Gospel seeds in Guatemala.
The group visited three major sites – Santa Cruz, La Union, and Gulan. After a careful analysis of each of the sites, much conversation, abundant and prayerful deliberation, and a unanimous leading of the Holy Spirit, Tom and Pastor. Steve recommend that our congregation partners with the very small village of Los Vaquez, located in the mountains surrounding the small town La Union in Zacapa.
Pastor Steve explains that the rationale for our recommendation is as follows: "First, we saw tremendous need in this little village of 55 families. Second, no church or other outside organization has ever partnered with this village. Third, we felt that the village was of a manageable size that our congregation could truly make a difference by partnering with them. Fourth, we felt a very strong connection with Carlos, the Lutheran translator and missionary, with whom we would work. Fifth, the village had very receptive leadership that was excited to work with us. Sixth, we felt, by the Spirit's leading, that there was great potential for meaningful mission and ministry there. And finally, the village demonstrated a beautiful and sincere love for the Lord Jesus Christ."
On Sunday, May 12, the recommendation was presented to the people of Cross View during the education hour, and there was a great deal of enthusiasm and excitement about the potential of sending future teams. Cross View is tentatively looking at November 15-24 to potentially send our first team of 8-22 people.
An open forum for Q & A will be held on Thursday, July 18, 7-9 PM at Cross View.
Pastor Steve adds, "We cannot express how powerful our visit to Guatemala, and in particular our visit to Los Vasquez, was for us. The experience will forever change our lives as we reflect upon and pray for these beloved brothers and sisters in Christ. If you are interested in joining the team, please join us for the open forum on July 18, or email steve@crossview.net or tjkoch47@gmail.com. Please keep this mission opportunity in your prayers, praying that God opens a door to transform lives near and far with the Good News of Jesus Christ."