In light of our mission trip/servant events to Colorado and Rochester, MN being canceled due to Covid-19, Cross View's junior and senior high youth will be hosting our own servant event right here in our community! Introducing…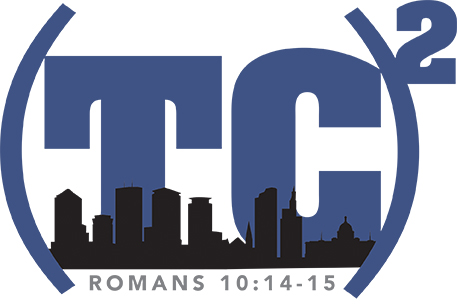 (That's short for Taking Care of the Twin Cities)
July 26-30, 2020
So what is (TC)2? It's serving our church family and our community by doing outdoor projects to help and support them. Projects might include painting a shed, washing windows, cleaning up a yard, hauling away items, cleaning up our city parks...we are looking for ways to serve our church family and community!
Who can participate in (TC)2? Youth, adults, families - our entire Cross View church family! All youth, entering 7th grade through graduating high school, are welcome to work on a youth team! Youth and children younger than 7th grade are welcome to register with an adult. We are also looking for adult leaders to work alongside the youth. In addition, we need adults of all ages to help in a variety of support team roles. If you have a skill or experience to share, we need you! Come join with our youth and be a part of the Body at work!
What will (TC)2 look like? As allowed by current pandemic conditions, our mornings will start at Cross View with devotion and music before heading out in small groups into the community to be the hands and feet of Jesus. Bring your own bagged lunch, stay socially distanced but work side by side to grow, connect, and help one another. At the end of each afternoon, we'll meet back at Cross View to close the day with Scripture and music and share a meal (following CDC protocol). (Note: This event is being planned in such a way that we will not cancel the event, but we can modify to meet state guidelines at the time. If necessary, those updated details will be communicated closer to the event date.)
When is (TC)2? The event kick-off will be Sunday evening, July 26th. Service project work will be done during the day Monday through Thursday, July 27th - 30th. Plan on full days, arriving at Cross View by 8:30 AM, ending after supper at 5:30 PM.
How do I get involved? Use the links below to register as a participant or support team member. Early registrations will help us greatly in the planning process. Please register by June 28.
How much does it cost to participate? To help cover costs, there is a $25 registration fee for each participant. (Scholarships available.)
Contact Jon Zellar with questions or service project needs/ideas. More info will be coming soon.
"How beautiful are the feet of those who bring Good News." -Romans 10:15