Cross Views
October 11, 2021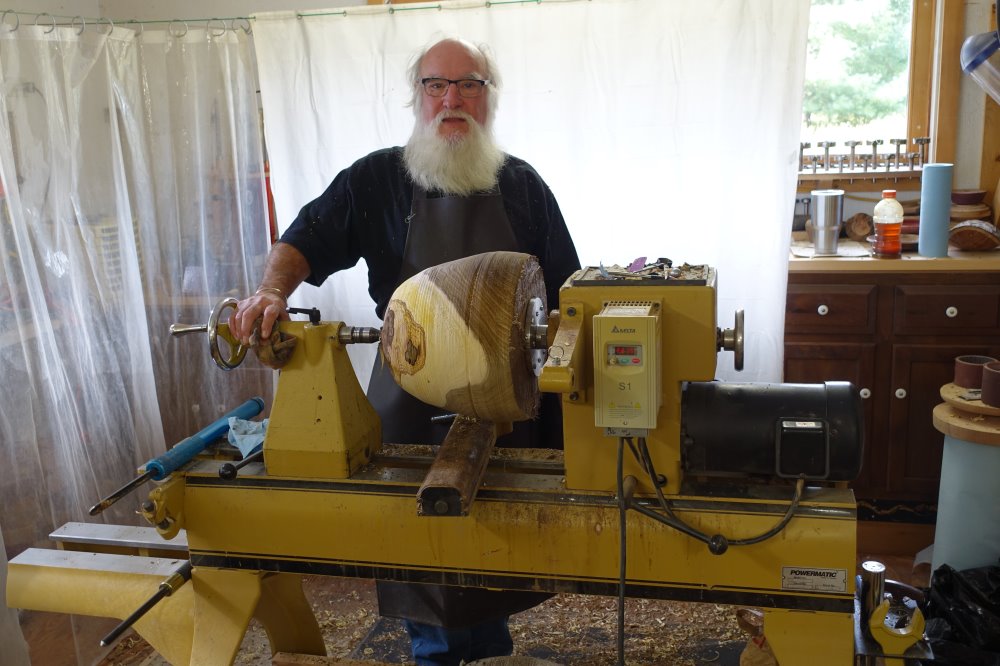 Wood artisan Michael Doerr works in his studio located along a quiet wooded road in Southern Door County, Wisconsin. For each project he selects a piece of wood that he fashions into something that honors the beauty and life of the tree. He combines the best flow of the grain with his dynamic design. The result is a unique table, chair, or bowl that is both a practical piece and a work of art.
While biking recently, I discovered his workshop. Michael was about to begin creating something out of a large previously cut Black Walnut tree that had been offered to him. The chips were flying, covering his fluffy white beard as he stood with chisel in hand before a powerful lathe. A handsome bowl was emerging from an aged burl of striking grains.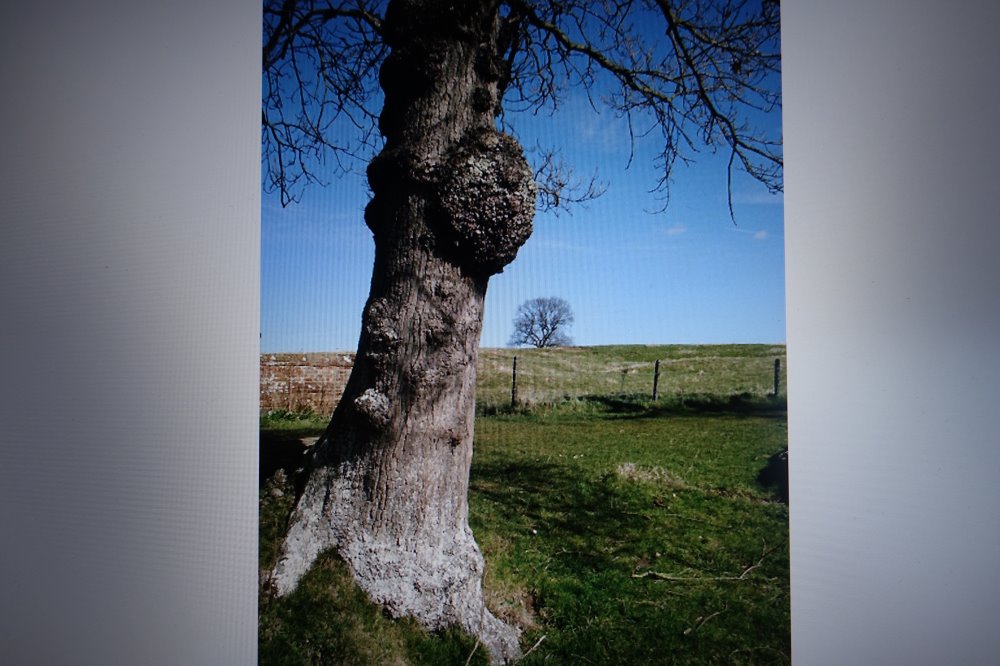 Some large burls are sliced by saw instead of turned by lathe, producing table tops like this one cut from a large White Oak.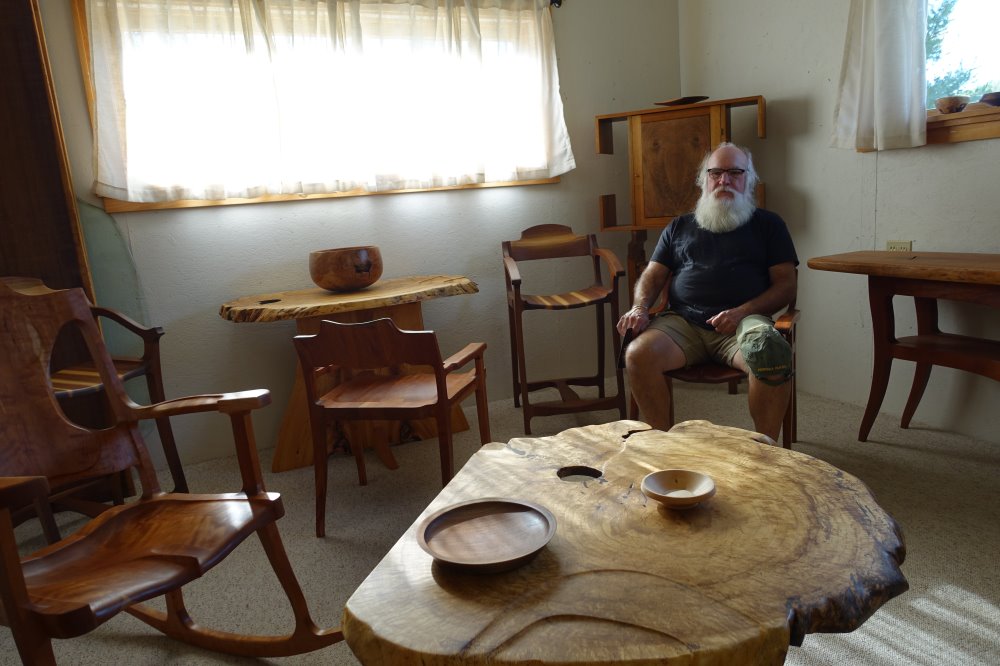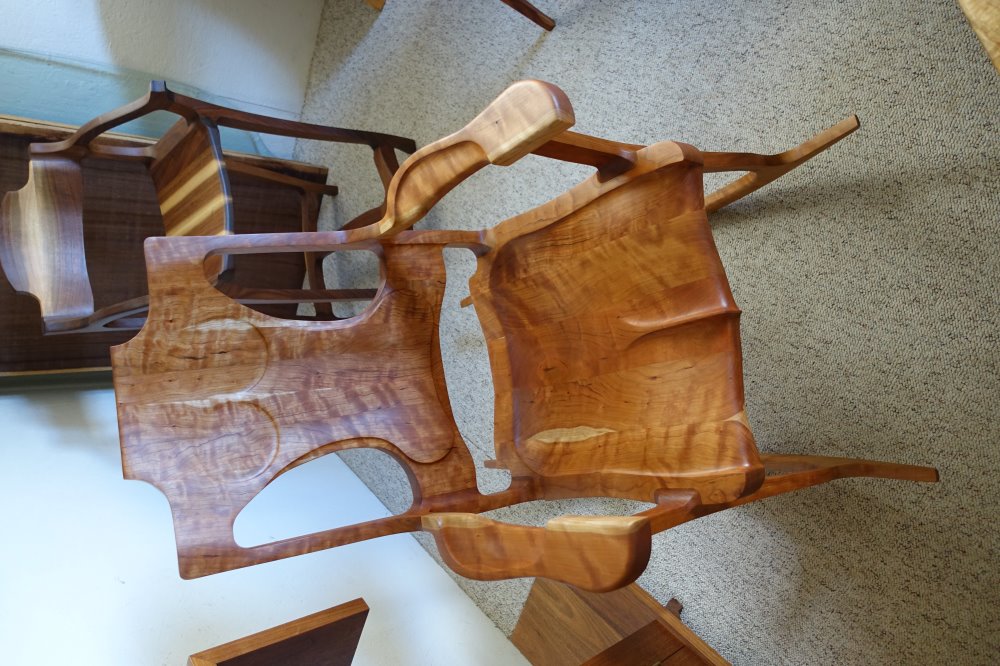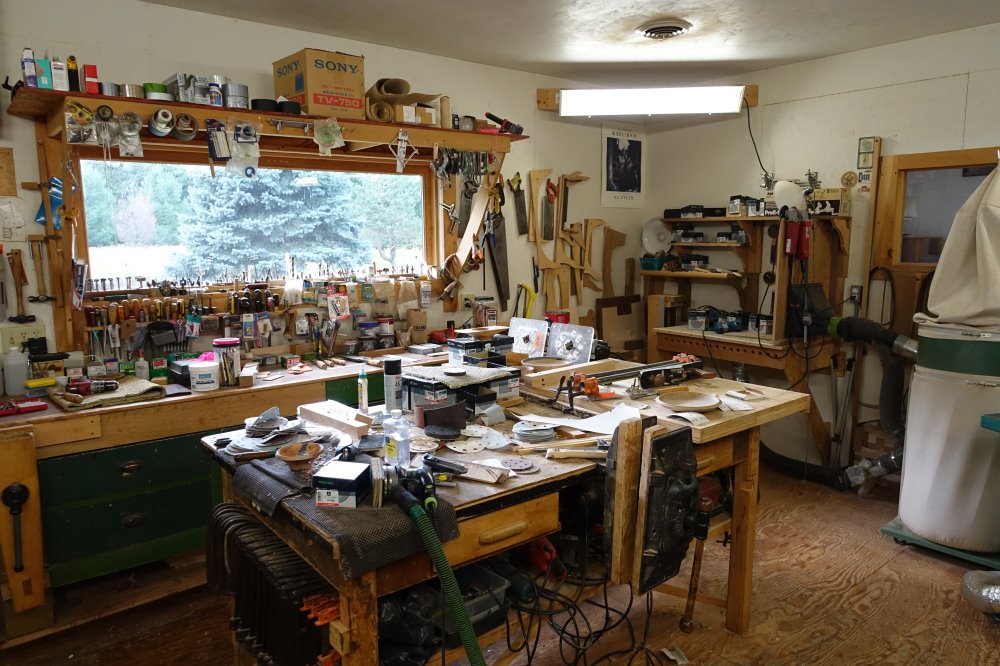 Afterwards, it occurred to me that the Creator takes the ugliness of human behavior and reshapes it into something beautiful for His ultimate purposes. In theology, it's called restoration or transformation.
We find this truth illustrated in the betrayal of Joseph by his eleven brothers and in Judas' betrayal of Jesus before His crucifixion. In both cases, evil was transformed into good for the salvation of all.
Likewise, the risen and reigning Christ takes the ugliness and evil of this world and turns it into transcendent beauty, truth, and love.
When I stay alert, I see that our world contains spiritual truth hiding in nature and in people who honor its beauty.
Paul Emmel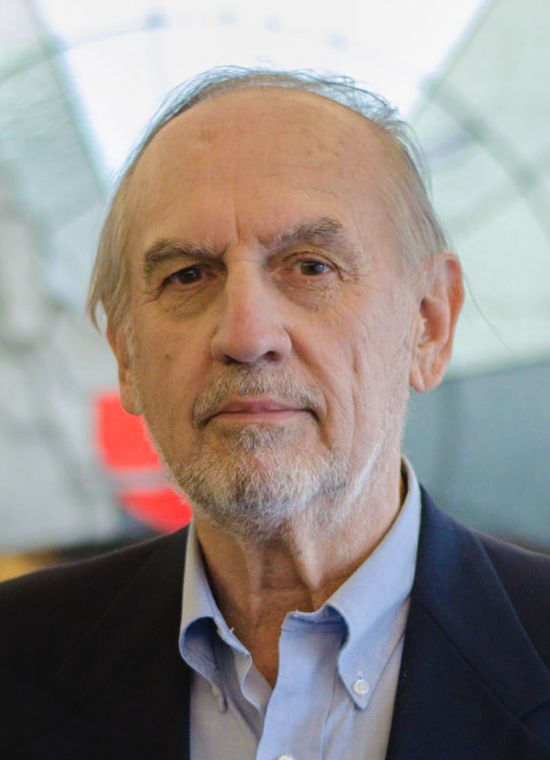 Paul Emmel is a retired pastor in the Lutheran Church - Missouri Synod, having served as a parish pastor, a correctional chaplain for the Wisconsin Department of Corrections, and a hospital chaplain and a community counselor. As a retired pastor, Paul continues to serve the Lord and His people, including establishing the Minnesota South District's "Pastors to Prisoners" ministry.
Recent Posts