Cross Views
September 08, 2020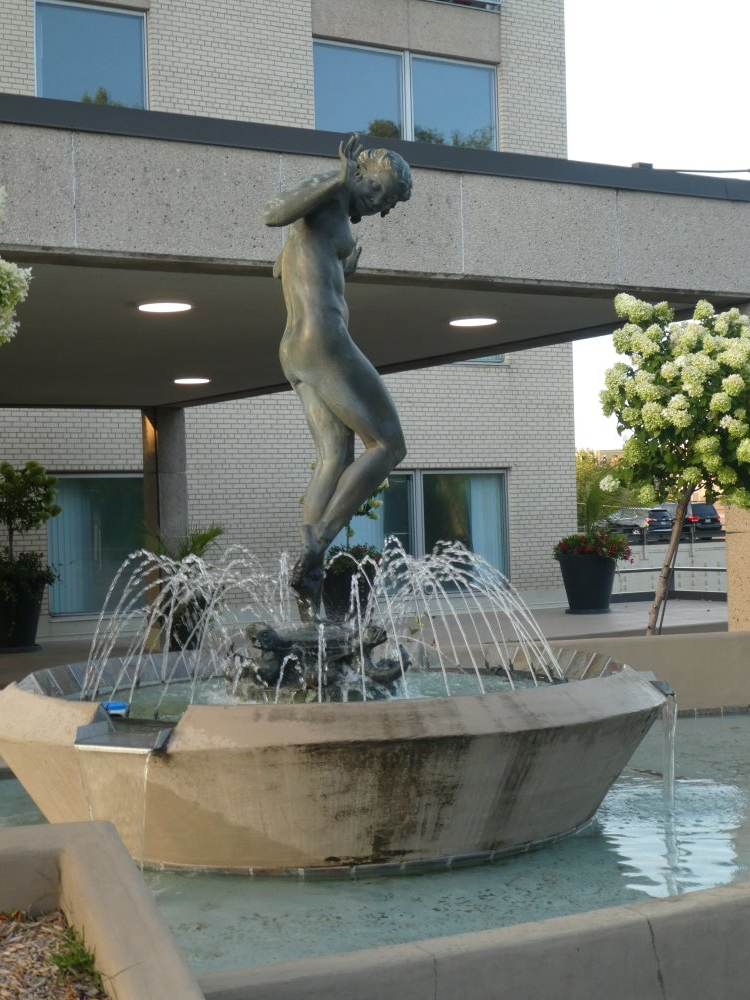 For the past three years, I have admired the fountain at the entrance of West Lake Quarter, our apartment building. Who is this sprightly creature dancing on the water? Where does she come from? What is her playful message? I investigated and discovered a story that is as fascinating as the nymph herself.
She was sculpted by Harriet Whitney Frismuth (1880-1980), a well-known artist who studied with Rodin in Paris. Later at her studio in New York City, she created dozens of bronze nymphs for patrons all around the country, including Como Park in St. Paul.
In 1925, public utility magnate Wilbur Foshay commissioned Frismuth to fashion a fountain sculpture for the courtyard of his grand Foshay Tower in Downtown Minneapolis. The artist used her favorite model, Desha Delteil, a professional dancer for thirty-three of her figures. Like a centerpiece on a wedding cake, the fountain stood for years enjoyed by fashionable diners and dignitaries in the tallest building between Chicago and the West Coast. The nymph was a pleasure to be around. She exuded positive energy.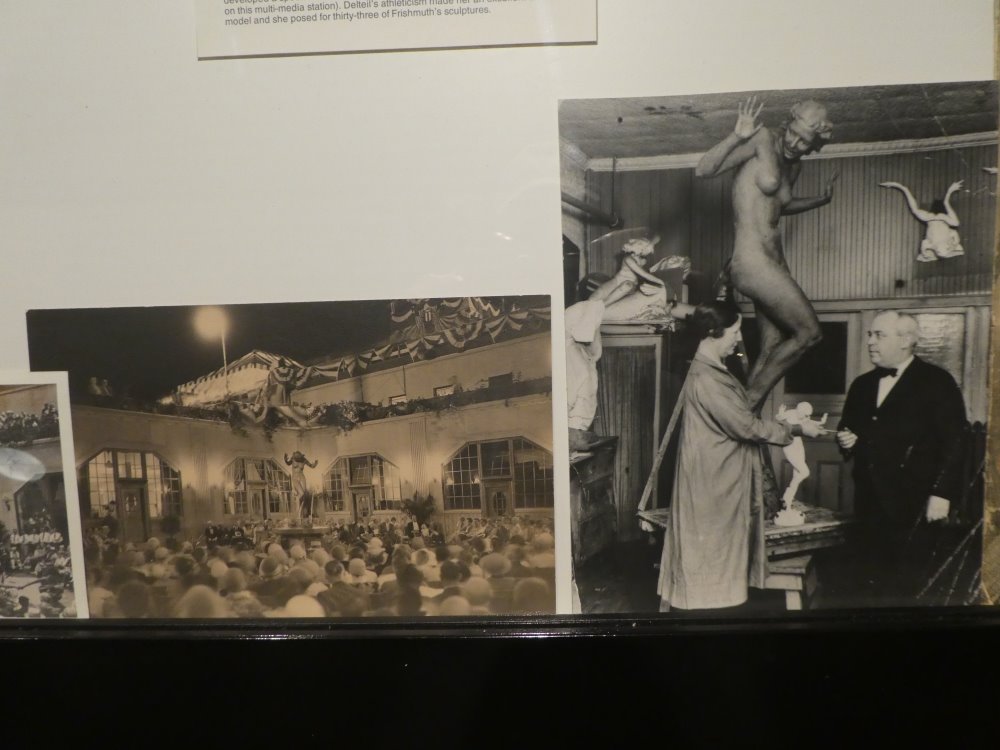 When Foshay Tower's open courtyard closed, the traveling nymph was moved to Charlie's Cafe Exceptionale in downtown Minneapolis where she attracted visitors from all over the world. At the closing of Charlie's Cafe in 1982, the Robert Short Family purchased the bronze water fairy for the porte cochere of Calhoun Towers, their twenty-two story apartment building in the Lakes District of southwest Minneapolis.
The bronze statue is entitled "Scherzo," an Italian musical term that denotes a light, fast, and playful movement of a musical instrumental composition. Obviously, she has that aura as she appears to be dancing weightlessly on top the water with her hands raised in pure delight, the opposite of many statuary figures that seem anchored to the ground. Instead, she radiates innocent beauty that lifts the spirits of the beholder and says, "Why not?" to human dreams.
Water nymphs originated in Greek mythology thousands of years ago. Nymphs are fairylike minor goddesses that inhabited forests and bodies of water. Those that are fountains and springs are called Niads. Those that live in the sea are called Neriads; they mysteriously appeared to guide sailors through the dangers of the sea.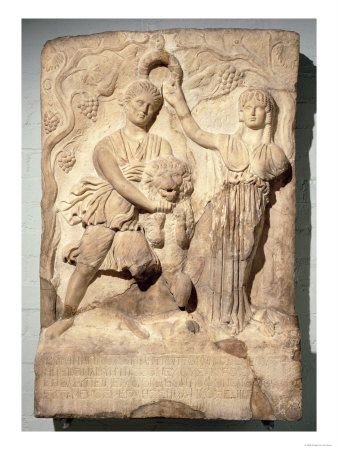 When one stares intently at the ocean for long periods of time, images may appear on the water, especially when the rolling ship mesmerizes the mind with its constant motion. The reflection of sunlight on water distorts images. Sailors on watch are advised to take breaks from their vigil lest they give false reports.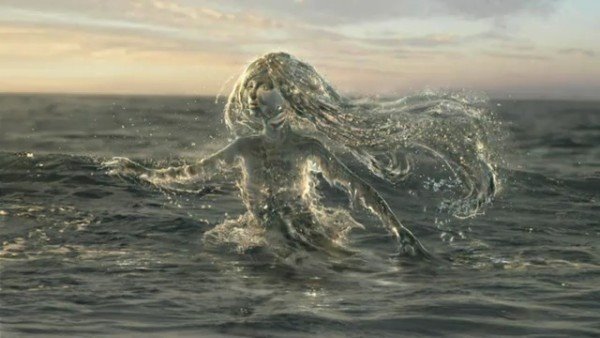 In our modern age, "reality" is based upon the scientific method; we shun the ancient stories of mythology. They seem like "fairy stories" fitting for the whimsical minds of children. "How could adults actually believe such myths?" we wonder.
Yet, the modern mind entertains all sorts of myths. For example, happiness is found in the worldly pursuits of power, pleasure, and riches. Or, the myth that humans are only an assemblage of atoms and chemical energy. Or, the myth that life has no ultimate meaning or purpose. Or, the myth that we are are own gods. Etc. etc.
Maybe, just maybe, that is why the ancient nymphs attract a barren spirit. In these delightful and playful creatures, we can find respite for our weary souls. They speak to us of something we have lost and something we desperately need.
The incredible Good News is that we do not have to resort to myths in order to sooth our wounded souls. As a matter of fact, two millennia ago the Creator entered our universe as a human being and delivered us from myths that bind us to earth.
And that, my friend, is no myth but a fact of human recorded history. That is what lifts our spirits, brings us joy and genuine hope.
He walked on the water, was executed and defeated our ancient enemies of fear, death, and the power of evil. He rose from the dead and became the Lord of the Dance, the Giver and Preserver of Eternal Life.
"They cut me down and I leapt up high;
I am the life that'll never, never die.
I'll live in you if you'll lie in me:
I am the Lord of the dance, said he."
"Dance, then, wherever you may be,
I am the Lord of the dance, said he,
And I'll lead you all, wherever you may be,
And I'll lead you all in the dance, said he."
Paul Emmel
Minneapolis
September 8, 2020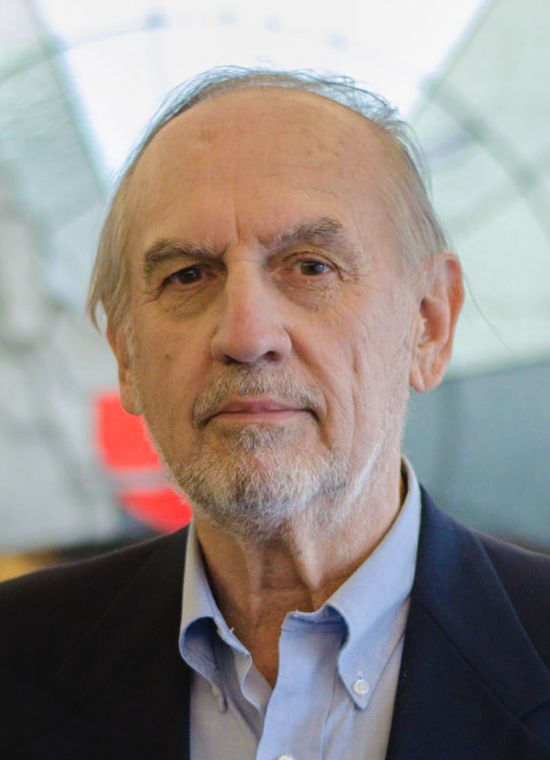 Paul Emmel is a retired pastor in the Lutheran Church - Missouri Synod, having served as a parish pastor, a correctional chaplain for the Wisconsin Department of Corrections, and a hospital chaplain and a community counselor. As a retired pastor, Paul continues to serve the Lord and His people, including establishing the Minnesota South District's "Pastors to Prisoners" ministry.