Cross Views
January 25, 2020
What is "the good life?" Is it the stress-free life, the comfortable life, the easy life? Some people think so. But, Jesus has another idea.
In his Sermon on the Mount, He taught his disciples about the nature of "the good life." This life would be their future. Whatever their expectations were, Jesus was preparing them for their new lives. Their lives would be filled with stress, suffering, and difficulty. However, their lives would be essentially "good."
When we follow Jesus, we should expect the same. Not an easy life or a trouble-free life, but a life that pleases God and is packed full of His richest blessings. Above all, it is a life that fulfills His purposes, that brings about His kingdom.
Jesus used the word "blessed" to describe different facets of the good life. Let us consider the nine "blessed ares" to see what kind of life we can expect as a disciple of Jesus.
1) "Blessed are the poor in spirit for theirs is the kingdom of heaven."
"Poor in spirit" implies humility and a sense that one does not deserve to be blessed. Some people think, "Life owes me. I have good health and wealth coming for me. I deserve to be blessed."
Jesus teaches, "No, in the Father's sight you are poor. You come to God empty-handed, blind, lame, mixed up, messed up, and stupid. When you approach God with this attitude, you are ready for the kingdom of heaven. You are poor enough to receive God's riches.
2) "Blessed are those who mourn for they shall be comforted."
The world teaches us, "Mourning is something to be avoided, a downer. Mourning is for losers."
Just the opposite, Jesus teaches that people who mourn (are truly sorry for their sin and miss their righteousness), shall be comforted with God's mercy and peace. When we hurt with guilt and sorrow, we are ready to be comforted.
3) "Blessed are the meek for they shall inherit the earth."
The world teaches, "Blessed are those who need no advice, who are led by their inner voice." They don't have to be dependent upon anyone else because they direct their own lives. They are autonomous.
Jesus teaches the direct opposite: Blessed are the meek. ("Meek" does not mean "spineless or weak," but "willing to learn God's ways.") As Moses was meek, we must be willing to be led by God. Then we will be given "the earth," which is a hyperbole for "more than we can imagine."
4) "Blessed are those who hunger and thirst for righteousness, for they shall be satisfied."
For what do you hunger and thirst? Contrary to the world, Jesus teaches that our most basic human need is righteousness, that is to be in a right relationship to God. When there is peace between us and our Creator/Judge, we are truly satisfied because there is nothing as profound as that peace.
Nothing in the world (riches, fame, power) can fill the void that sin leaves within us. Jesus filled hungry followers with food, but his real passion was to fill them with righteousness. He did this on the cross when he died to make us right with the Father. In him we are truly satisfied.
We have everything we need.
5) "Blessed are the merciful, for they shall receive mercy."
That sounds a lot like, "Forgive us our sins as we forgive others."
If we want mercy from others, we must be willing to pass it on. Otherwise, God will judge us as we judge others. Nothing complicated about that.
Mercy should be one of the most obvious characteristics of God's people. Mercy also involves "works of mercy," bringing food to the hungry, helping people after hurricanes, and advocating for the disadvantaged.
Lack motivation? Consider God's endless mercy toward you.
6) "Blessed are the pure in heart, for they shall see God."
We know that God is invisible, yet those with a pure heart can see Him.
They see Him because their heart is not polluted by jealousy, bitterness, and fear. Their heart is cleansed by the sanctifying work of the Holy Spirit who takes impurities out.
People who see God pray, "Create in me a clean heart, O God, and renew a right spirit within me." And, of course, He does. It may take a while for Him to clean up old habits, but He is more patient with us than we our patient with ourselves. Gradually, we see Him in the lives of others, and in His Word and sacraments. At first He may seem "out of focus, but then we see Him more clearly.
7) "Blessed are the peacemakers, for they shall be called sons of God."
Troublemakers are called "sons of the devil." The world is full of them. Don't need anymore of those! We need more peacemakers, people who are willing to step in the gap and restore peace among warring factions.
His peace needs to be introduced into the struggles in our families, communities, and nations. Our reward is to be called "sons/daughters of God." No higher honor can be given to us!
8) "Blessed are those who are persecuted for righteousness' sake, for theirs is the kingdom of heaven."
Who wants to be persecuted? I don't see people signing up for persecution. Yet, as we follow Jesus, resistance inevitably comes. Darkness does not tolerate the light. And what is the reward for persecution? The kingdom of heaven. When you have that, you have everything you need.
9) "Blessed are you when others revile you and persecute you and utter all kinds of evil against you falsely on my account."
Persecution, nasty rumors, and evil can happen to almost everybody. But when they occur because of Jesus, the vicious rumors turn into pure gold as they are used to glorify God. When you are reviled for Jesus, you are truly blessed, as were all the martyrs.
In summary, the nine beatitudes describe "the good life," the blessed life. God is manifested in such lives. As we follow Jesus, this is what we can expect in our lives. It's all a matter of attitude; that's why they're called "be-attitudes."
"Rejoice and be glad, " Jesus concludes. The good life, the life he lived for us, can be our life. Then, regardless what life throws at us, we can rejoice and be glad. And who can improve on that?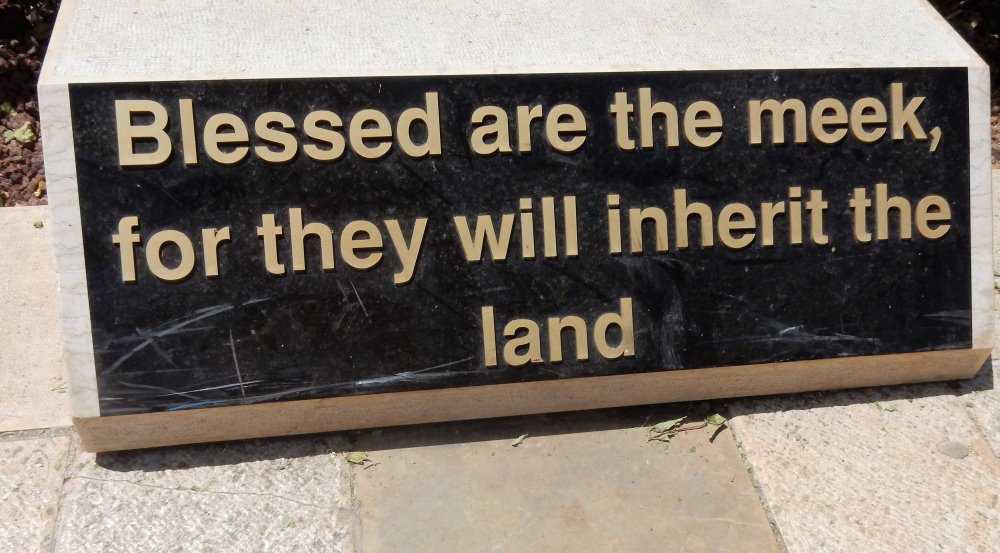 Paul Emmel
Third Sunday after the Epiphany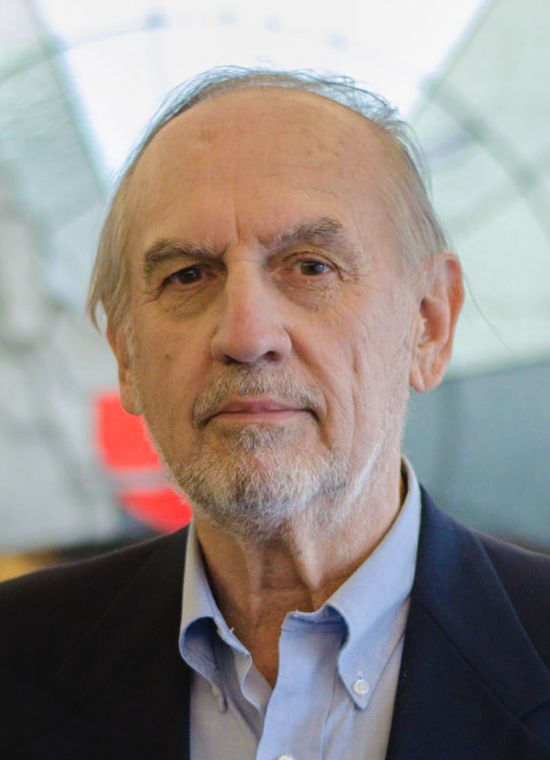 Paul Emmel is a retired pastor in the Lutheran Church - Missouri Synod, having served as a parish pastor, a correctional chaplain for the Wisconsin Department of Corrections, and a hospital chaplain and a community counselor. As a retired pastor, Paul continues to serve the Lord and His people, including establishing the Minnesota South District's "Pastors to Prisoners" ministry.
January 18, 2020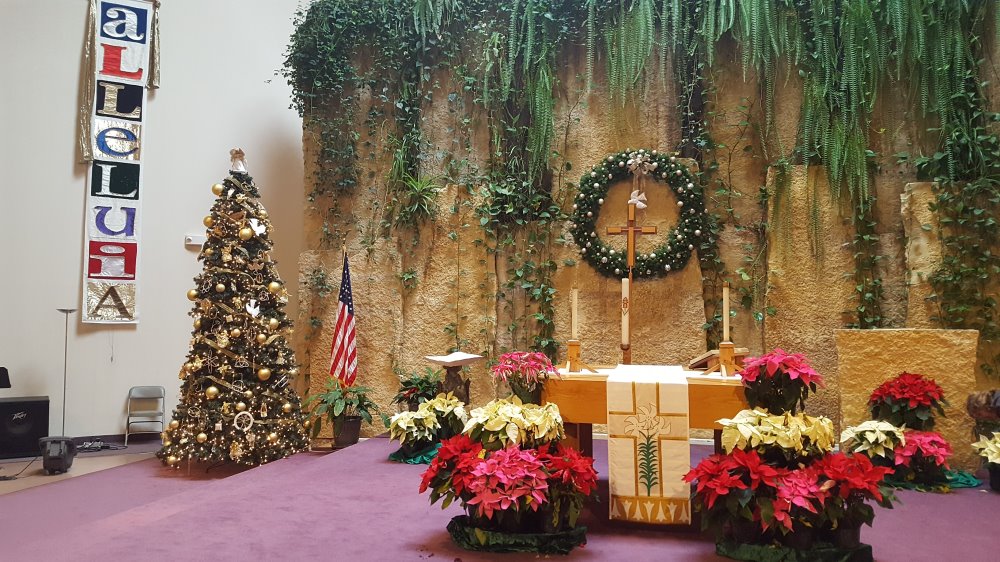 Everybody knows it: "Good beginnings make good endings."
Parents, teachers, students, athletes know how important it is to lay a good foundation. No guarantees of success, of course, but our chances for success improve with a good head start.
In the Twin Cities we are painfully aware of the importance of the first five years of life. The achievement gap of students has been confounding educational experts for years. The deficit continues despite endless government programs intended to address the disparity. It takes years for children to catch up academically to their peers.
Certainly, the boy Jesus had an excellent head start in life. With two godly parents and a tight community surrounding them, "Jesus increased in wisdom and stature and in favor with both God and man." Included in the model parenting of Mary and Joseph was a sound Jewish education provided at the Nazareth synagogue. No wonder by the age of twelve, Jesus was a precocious child already instructing the experts in the Temple. He sensed his mission from his birth and did not deviate.
Yes, Jesus had the distinct advantage of being the Son of God. But that divine advantage did not negate the importance of his childhood.
The Holy Family was a key part of God's plan for the Redeemer.
Up to the time he was about 30 years old, Jesus must have been thinking and planning how he would begin his public ministry. In his plan He had the examples of the Old Testament prophets and of his cousin John the Baptist. More than that, the young man Jesus had the direct guidance of his Heavenly Father. He would carefully make decisions because He knew the success of his mission would be determined largely by his beginning.
He began in intensive prayer in the wilderness just as his predecessors, the prophets. As a professional rabbi, he called his disciples to follow him and learn from his example and teachings. He chose twelve men who represented an inclusive sampling of Jewish society: four fishermen, one tax collector, a political zealot, and six regular guys who answered his call.
Within weeks, the rag-tag bunch of disciples were "on the road" learning from their Master the ways of the Kingdom of God. Jesus made a good beginning. The next three years were an adventure none of them ever dreamed of experiencing. The Twelve were the vanguard of The New Israel. Jesus succeeded in his mission because of a good start.
How about us? How were our beginnings? Some of us were baptized as infants by loving parents and a supportive church community. Others of us made our beginning later in life as adults. Whenever we began our life with the Lord, we recall how influential our first steps were. They shaped the direction of our walk with Jesus for years to come.
We might remember a Sunday school teacher, a pastor, a friend, a relative, an author, a conversation, a crisis in our lives that steered us toward faith. Those first experiences opened doors in our lives that determined the course of our lives for years to come. Since then, our walk of discipleship has had its ups and downs, but the importance of its beginnings remain.
What can we learn from all this?
Be grateful for your beginnings. Even if they were difficult, they were vital to bring you where you are today. Treasure the memories.

Be influential in the beginnings of another person: a child, a fellow worker, a friend, a stranger, someone God places in your life to guide in their spiritual walk.

Be aware that "each day is the beginning of the rest of your life." Your bad beginnings do not determine your future. Every day we make a new beginning with Christ. Through forgiveness, each day is a new day.
So, whether you are a novice or "an old hand," you begin in the name of the Father, and of the Son, and of the Holy Spirit. That's a good beginning that always produces a good ending.
"With the Lord begin your task;
Jesus will direct it.
For his aid and counsel ask;
Jesus will perfect it.
Ev'ry morning with Jesus rise,
And when day is ended,
In his name then close your eyes;
Be to him commended." *
Paul Emmel
The Second Sunday after Epiphany 2020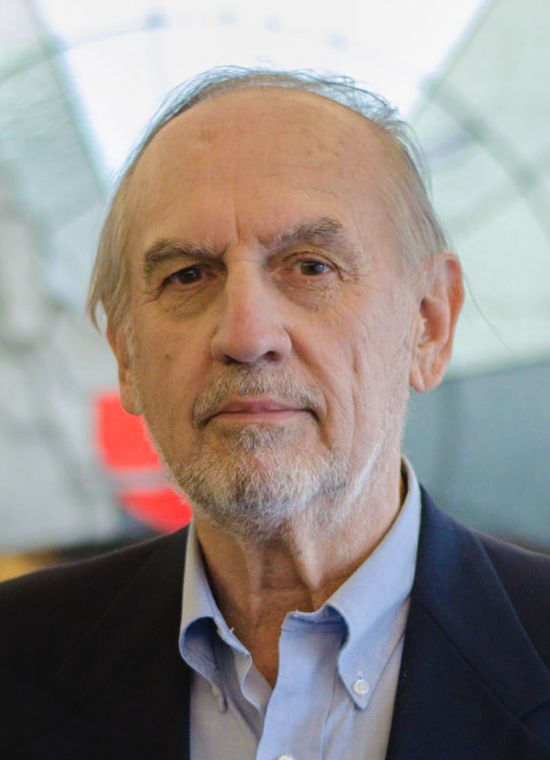 Paul Emmel is a retired pastor in the Lutheran Church - Missouri Synod, having served as a parish pastor, a correctional chaplain for the Wisconsin Department of Corrections, and a hospital chaplain and a community counselor. As a retired pastor, Paul continues to serve the Lord and His people, including establishing the Minnesota South District's "Pastors to Prisoners" ministry.
* Text: Morgan und Abend Segen, Waldenburg, 1734.