Cross Views
April 08, 2020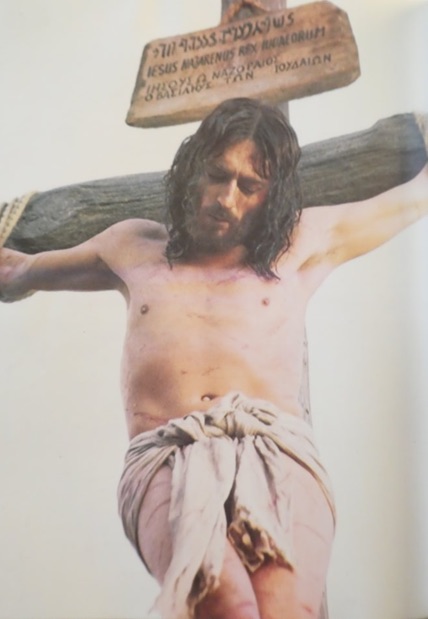 O SACRED HEAD NOW WOUNDED
Each year during Holy Week I listen to The Passion According to St. Matthew by Johann Sebastian Bach (BMV 244). This massive three-hour sacred oratorio has been my personal "holy time" within Holy Week since I listened to my first LP recording back in college.
To this day, the music continues to haunt my soul and magnify the cosmic significance of that one cruel death upon that one bloody cross for me and for the world. In the presence of such heavenly music, I am obliged to cross my heart and remove my shoes for I know that entering upon its message, I stand on holy grounds.
Composed in 1727 in Leipzig, Germany, the Passion was not recognized for its true greatness until a revival 100 years later by Felix Mendelssohn. Now it is a staple in sacred concerts around the word.
Surely, open hearts are captured not only by its music but also by its message. It is difficult for me to imagine that performers and audiences are not touched by the Spirit of God in its presence. That would be as insensitive as looking at Michelangelo's Pieta and remarking, "My, what a wonderful work of art."
Woven throughout the passion, is the chorale "O Sacred Head Now Wounded," its text attributed to Bernard of Clairvaux (1091-1153) and Paul Gerhardt (1607-1676), combined with a libretto by Picander. Bach used the tune by Hans L. Hassler (1564-1612) and masterfully reintroduced it to unify the various scenes from Matthew 26-27. As it returns again and again, I am transported from the 21st Century to the First Century on a hill outside Jerusalem.
For the benefit of us who are not acquainted with this mighty chorale, I would like to comment briefly upon its five stanzas and paraphrase some reflections midst the context of the world's present pandemic. Perhaps, even without the music, in the suffering of God's world, we will find a glimpse of His redemptive purpose on the cross.
+ + +
"O sacred head now wounded,
With grief and shame weighed down,
Now scornfully surrounded
With thorns, your only crown.
O sacred head, what glory
And bliss did once combine;
Though now despised and gory,
I joy to call you mine."
Today we look at many "talking heads" in the media, most of them carefully made up to look their very best. Pretty people, attractive people sell the products we buy and the entertainment we watch. Not so with Jesus. His head was covered with blood, despised and gory. That sacred head was weighed own by griefs and shame. "Why, why was this so?" our soul asks. So that we could call Him ours!
+ + +
"How pale are you with anguish,
With sore abuse and scorn!
Your face, your eyes now languish,
Which once were bright as morn.
Now from your cheeks has vanished
Their color once so fair;
From loving lips is banished
The splendor that was there."
He was barely recognizable; his family founded it difficult to look upon his once beautiful face. The ugly marks of sore abuse and cruel strikes were plainly evident. Though innocent, he endured the whipping until the horses in the courtyard winced in pain. Where, O Gentle Savior, do You endure such scorn today? Who among your people suffers such bitter agony? Open our eyes and hearts to behold your awful face in the suffering of your children.
+ + +
"All this for my transgression,
My wayward soul to win;
This torment of your Passion,
To set me free from sin.
I cast myself before you,
Your wrath my rightful lot;
Have mercy, I implore you,
O Lord, condemn me not!"
We ask again in the face of suffering, "Why? What's God's purpose to allow such misery?" We look deeper for the answer and discover the answer in His suffering. Suffering is redemptive, especially His suffering.
He took upon Himself our condemnation to set us free from sin's bondage.
In our waywardness, we cast ourselves upon His mercy. There is no other way, no other hope.
+ + +
"Here will I stand beside you,
Your death for me, my plea;
Let all the world deride you,
I clasp you close to me.
My awe cannot be spoken,
To see you crucified;
But in your body broken,
Redeemed, I safely hide!"
At some point in the Passion, we are moved from a safe distance away to stand immediately beside our LORD, from being the observer to the participant. Though the world considers it foolishness, we chose the folly of the cross to the "wisdom" of the world. We would rather identify with His broken body than in the pride of life. We die to self and live in Him. We find our safety and security in Him.
+ + +
"What language can I borrow
To thank you, dearest friend,
For this hour dying sorrow,
Your mercy without end?
Bind me to you forever,
Give courage from above;
Let not my weakness sever
Your bond of lasting love."
There are no words to express what we feel and know in our hearts at the cross; no words can describe our gratitude for such a gift of life and grace. We pray that we would be bound together with Him, so that in our weakness we would have courage to remain in His presence forever. We know for sure that He will never break that bond of lasting love. Amen!
+ + +
Wishing you and yours, wherever you live, good health and happiness this Holy Week. Let us continue to bless one another, especially in these trying and uncertain times.


Paul Emmel
Cross View Lutheran Church
Holy Week 2020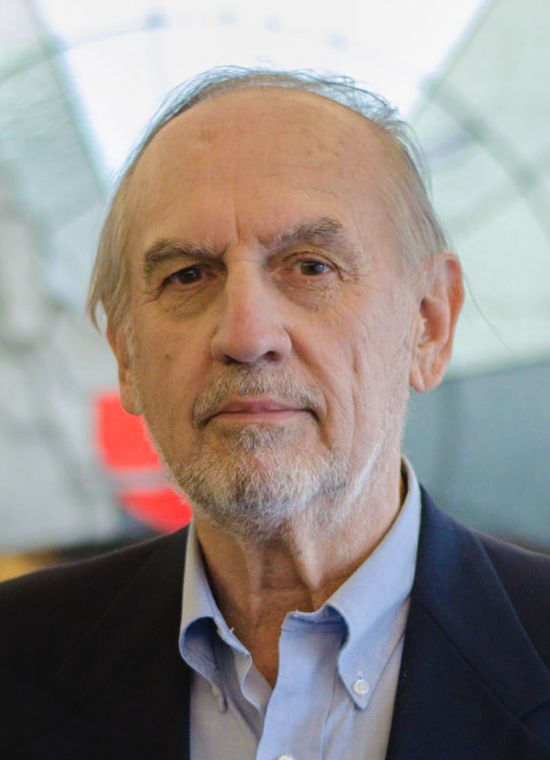 Paul Emmel is a retired pastor in the Lutheran Church - Missouri Synod, having served as a parish pastor, a correctional chaplain for the Wisconsin Department of Corrections, and a hospital chaplain and a community counselor. As a retired pastor, Paul continues to serve the Lord and His people, including establishing the Minnesota South District's "Pastors to Prisoners" ministry.
Recent Posts