Current Online & In-Person Classes
Sunday Mornings

Mission Partner Visit
Sunday, June 20, 8:15 AM, 9:30 AM, and 10:45 AM
Onsite and Online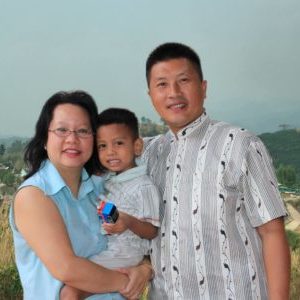 Sunday, June 20, our mission partners Pastor Fung Lo and family will share all about the opportunities God has provided among the Hmong people in Southeast Asia. Since 2017, they have been discipling local Hmong pastors, leaders, and congregations, as well as start new ministries and plant new churches. This is of the utmost importance because in Southeast Asia, there are over two million Hmong who still don't know Jesus. Join us in person or via interactive live stream as the Lo family shares during both services and the education hour. Want to know more or support the Lo family? Go to https://missionofchrist.org/lo/.

Colossians
Sundays, June 27 – Aug. 29, 9:30 AM
Onsite and Online
What we think about Jesus matters. Our perception of Him shapes us—what we say, how we treat others, even what we think. If we paint Jesus as any less than who He is as supreme over all creation and savior of the world, not only does our theology slip, but the working out of our faith also suffers. In this eight-session summer Bible Study, Pastor Louie Giglio takes us through the book of Colossians to help us form a complete picture of Jesus and learn to live in Christ, and live a life worthy of God instead of falling back into the ways of the world. This class will be led by Pastor Steve and Pastor Toby; contact Pastor Toby (toby@crossview.net) with questions. Register for the onsite/online class here. Online participants can stream the class by clicking here and will be able to participate via the chat feature.

How We Got The Bible
Sundays, May 9 – June 13, 9:30 AM
Onsite and Online
The story of the Bible has been called "The Greatest Story Ever Told." But did you ever wonder where the Bible came from? Who wrote it? Why they wrote it? Who decided which books to include? In this study, Dr. Paul Maier travels to the Bible Museum in Goodyear, Arizona, to take a look at how we got the Bible. This class will be led by Greg Lenz. If you have questions or need information, contact Greg at gregorylenz73@gmail.com. Click here to register to attend this class onsite or click here to access the online live stream and chat.

Wednesday Evenings

Hebrews
Wednesdays, February 24 – April 28, 6:30 - 8:00 PM
Onsite and Online
Join us as we learn how Jesus is more and greater than all the types and shadows that were in the Old Testament. We'll learn about all of God's promises that are now written on our hearts forever because of Jesus, the greater prophet, priest, and king. This class will be facilitated by Phil Johnson. (There is a $10 book fee).
Click here to register for the onsite and online class.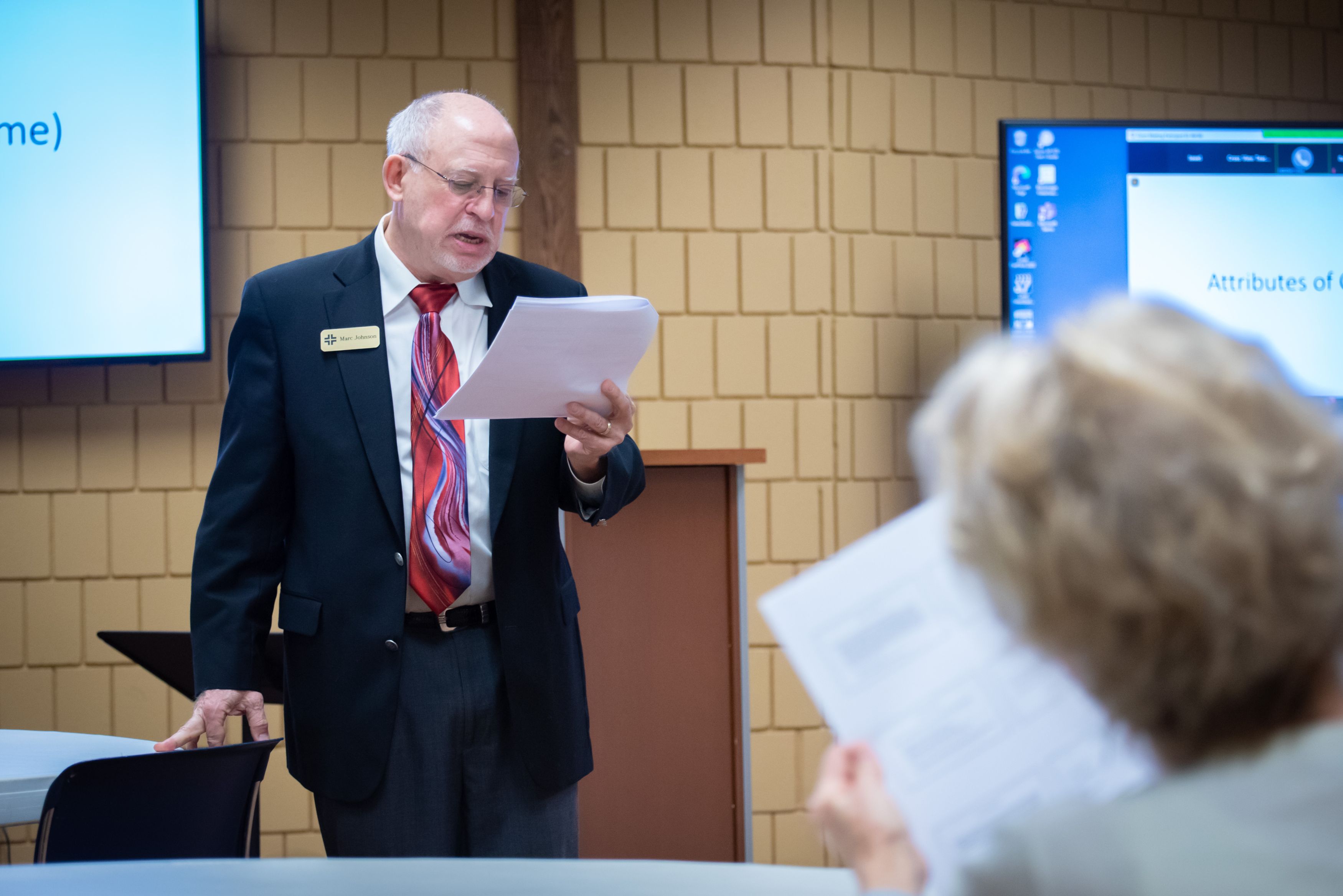 Other Classes

Women's Bible Class: Keeping Place
Tuesdays, May 11 – June 8, 7:30–8:45 PM
Online
Home is a place of safety and belonging, and we all feel the ache for it in our hearts. In this five-session series on Right Now Media, author and Bible teacher Jen Pollock Michel will lead us to discover how God provides for our yearning and how we can model His hospitality in our lives each day. Come along with the ladies as we dig into God's Word, laugh together, share joys and burdens, and pray with one another. This class is led by Vicki Weber (mvweber1@yahoo.com).
Click here to register for this ONLINE class.

Monday Women's Bible Class: A Time for Everything
First Monday of the Month (September thru May), 9:30 AM
Online
This study will meet on the first Monday of the month at 9:30 AM (except for September, when the study meets on the 14th because of the Labor Day holiday). Meetings will be online via Zoom because of COVID-19.
"A Time for Everything" is from the Women of Faith series, and the study is based on themes from Ecclesiastes 3:1-8. Please contact Marcy Nordhus at mpnordhus@gmail.com if you are interested in joining.

Tuesday Evening Age 18-28 Bible Study
Twelve21 is a bi-monthly meeting of college students and young adults on the first and third Tuesdays of every month. Participants have the opportunity to meet with others who are in a similar stage of life and to talk about how faith and life converge. The meetings, which include Bible study, discussion, and fellowship, typically take place at an area restaurant or brewery.
On the first Tuesday of the Month we have Bible study, usually meeting at Cross View, in the Senior High Room. We read some scripture, dig into what we saw and heard, and then answer "so what?" and discuss how it applies to us.
On the third Tuesday of the Month we meet somewhere, usually TBD for fellowship, typically at an area restaurant or brewery.
Contact Pastor Toby Schmidt (toby@crossview.net) for more information about this group and this study.

Ecclesiastes
Thursdays, 9:30–11:00 AM (with Chuck Daenzer)
Online
Every day bombards people with so many desires, and we wish we could pursue them all. Ecclesiastes recounts the story of one person who decided to try. He denied himself nothing that he wanted: Money. Sex. Power. Prestige. Knowledge. Experiences. He pursued them all. But what happens when we reach the end of those things? If you feel like you're racing the clock for all you desire, this strangely named book may feel surprisingly familiar. See where his desires led him and what he learned through it all. If you have questions or need information, email Chuck at cdaenzer1@comcast.net.