2023 Cross View Lenten Worship Schedule
Services are offered both in-person and via
live stream
.
Ash Wednesday
Wednesday, February 22
2:00 PM with Holy Communion
7:00 PM with Holy Communion - CANCELED
No Adult Bible study or Confirmation
Midweek Lenten Services
Wednesdays, March 1 - 29
6:30–7:15 PM
Palm Sunday: April 2
8:15 AM (Traditional)
10:45 AM (Contemporary)
Maundy Thursday, April 6
7:00 PM (Traditional)
Good Friday, April 7
2:00 PM (Traditional)
7:00 PM (Traditional)
Easter Sunday, April 9
8:15 AM (Traditional)
9:15 - 11:15 AM Easter Breakfast
10:45 AM (Contemporary)
2023 Lenten Suppers
Are Wednesdays a busy night for your family? Are you running around and trying to get kids from place to place and event to event? Do you usually have time for supper?

This Lenten season, the Cross View Youth are once again hosting Lenten Suppers every Wednesday before our Lenten Services to support the upcoming mission trip to Colorado Springs this summer.

COST? The cost for every meal is $5 per person or $20 for families of 5 or larger. We ask that you pay online or bring cash or check with you the night of the meals for payment. If you would like, you may pay for all the dinners on Ash Wednesday. There is no charge for children under the age of 2, and we serve coffee, lemonade, and water with each meal.

WHERE DO YOU SIGN UP? To make sure that there is enough food for everyone who is planning on attending our Lenten suppers, we are asking that you sign up by the Sunday before the meal. Starting February 1, you can use the links below:
February 22 (Ash Wednesday): Chili - CANCELED
March 1: Pizza
March 8: Pulled Pork with Mac
March 15: Walking Tacos
March 22: Soup
March 29: Pasta & Salad Bar
Lent 2023: Witnesses to Christ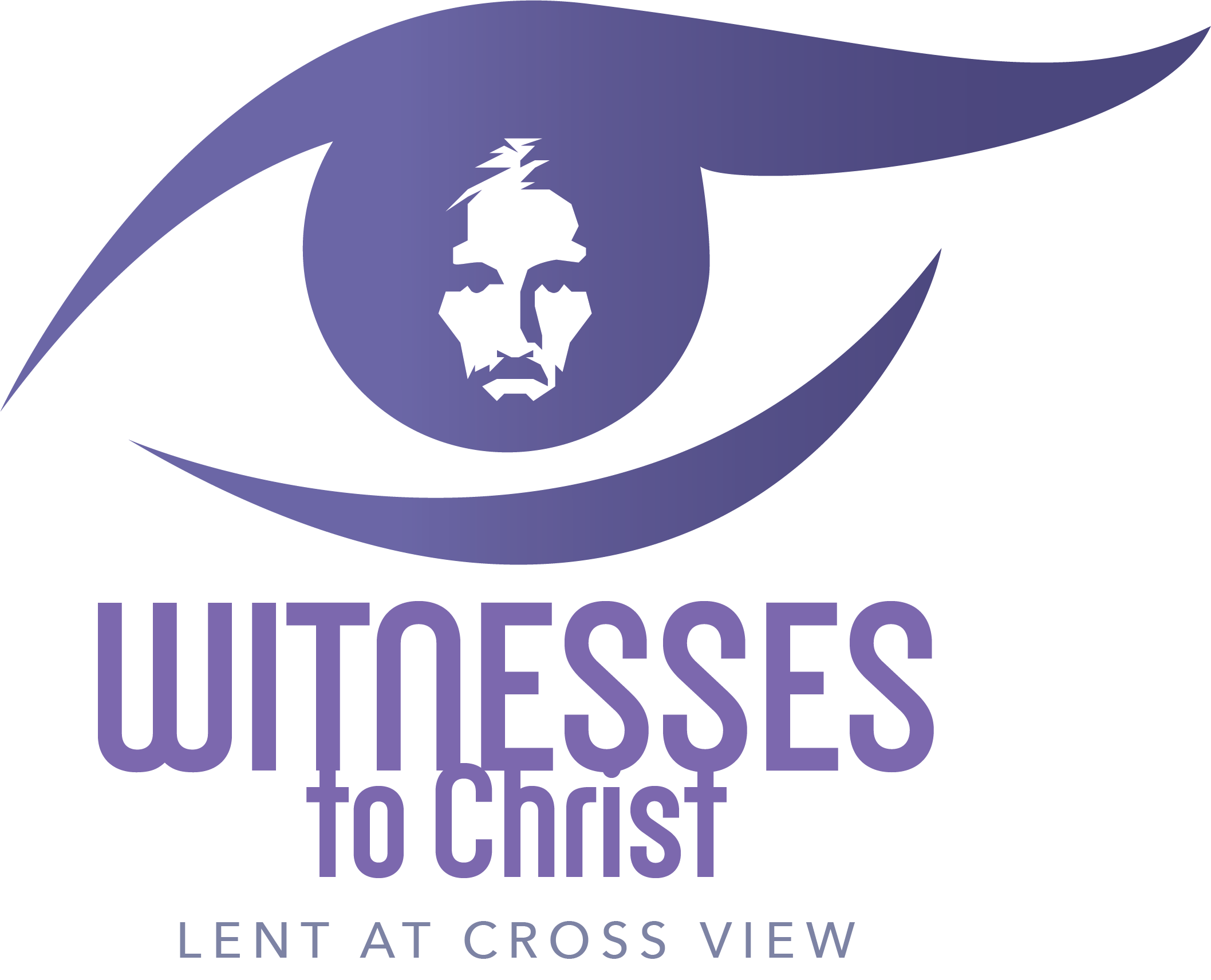 John tells us why he wrote his gospel. "Jesus did many other signs in the presence of the disciples, which are not written in this book; but these are written so that you may believe that Jesus is the Christ, the Son of God, and that by believing you may have life in his name." (John 20:30–31) Life! When we believe that Jesus is the Christ, God gives us life—abundant life, forgiven life, and eternal life.
This Lent at Cross View, our new life in Christ will be strengthened as we journey to the cross with people from John's gospel. Plan to meet ruthless villains—like Barabbas and Pontius Pilate—as well as notorious sinners such as Peter (who denied Jesus three times), Mary Magdalene (who was possessed by seven demons), and Judas Iscariot (who betrayed Jesus for thirty pieces of silver).
Historically, the fourth gospel is likened to an eagle—an image that suggests John soars to heights of glory and grandeur. That's because the evangelist paints a stunning portrait of Jesus who is the Bread of Life, the Resurrection and the Life and the Way, the Truth, and the Life. Life in Jesus. That's God's gift to you!
Please join us for worship as we meet these people in John's gospel:
Ash Wednesday (February 22)—John the Baptist, John 1:29–34
Lent 2 (February 26)—Mary, The Sister of Lazarus and Martha, John 12:1–11
Lent 3 (March 5)—Malchus, John 18:1–11
Lent 4 (March 12)—Peter, John 18:12–27
Lent 5 (March 19)—Barabbas, John 18:33–40
Lent 6 (March 26)—Pontius Pilate, John 19:1–16
Palm Sunday (April 2)—The Disciples, John 12:12–19
Maundy Thursday (April 6)—Judas Iscariot, John 13:21–30
Good Friday (April 7)—John, the Gospel Writer, John 19:25–37
Easter Vigil (April 8)—Nicodemus, John 19:38–42
The Resurrection of Our Lord (April 9)—Mary Magdalene, John 20:1–18